Post by Teachndad on Nov 29, 2014 21:59:47 GMT -8
Hi Everyone,

My vintage trailer is a '57 Westerner named Andy. This is my first post about my progress on his restoration.
This is how Andy looked when I brought him home. The antennae is now gone and so is the aged and unsafe propane tank.


Late edit: Later in this restoration thread I decide to raise the body of the trailer above the trailer frame. Do not do this. It is not very safe to do. I ended up removing the walls anyway. I would have saved myself a lot of time and stress had I started that way.

I bought him in early October. Since he came home, I have bought one half moon hubcap, two marker light lenses, a tail light, and a vintage homemade stepstool to enter Andy. I also have spent much of my time searching out tools. Just yesterday, I bought $180 in tools for the restoration and two weeks ago, a friend of mine loaned me a compound miter saw, compressor with hose, floor jack, and a mini table jig saw. My dad has offered to cover $400 of tools and materials as an early birthday and Christmas present. I have also bought over $200 in used parts to repair some front window issues as well as tail lights, a tongue jack, some Hehr window arms and supports.

When I first brought Andy home, I pulled the rear skin off and it sat for 5 weeks like that in my driveway.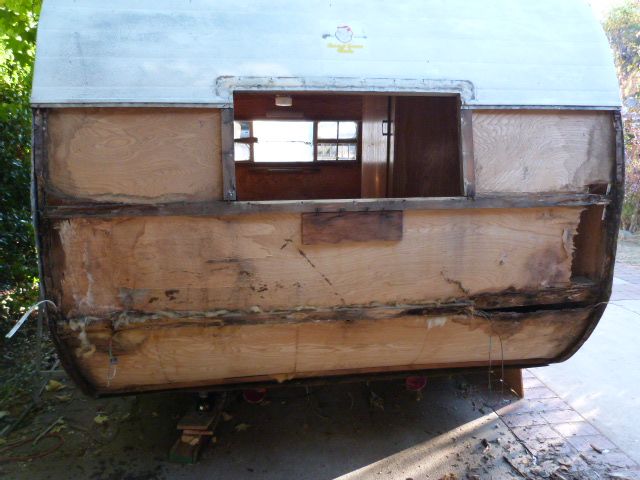 Last weekend, I used shaving cream to cover cuts into the flaking and pealing linoleum on the floor so as to reduce the chance that asbestos particles would go airborn. Here is the pre removal water damaged linoleum.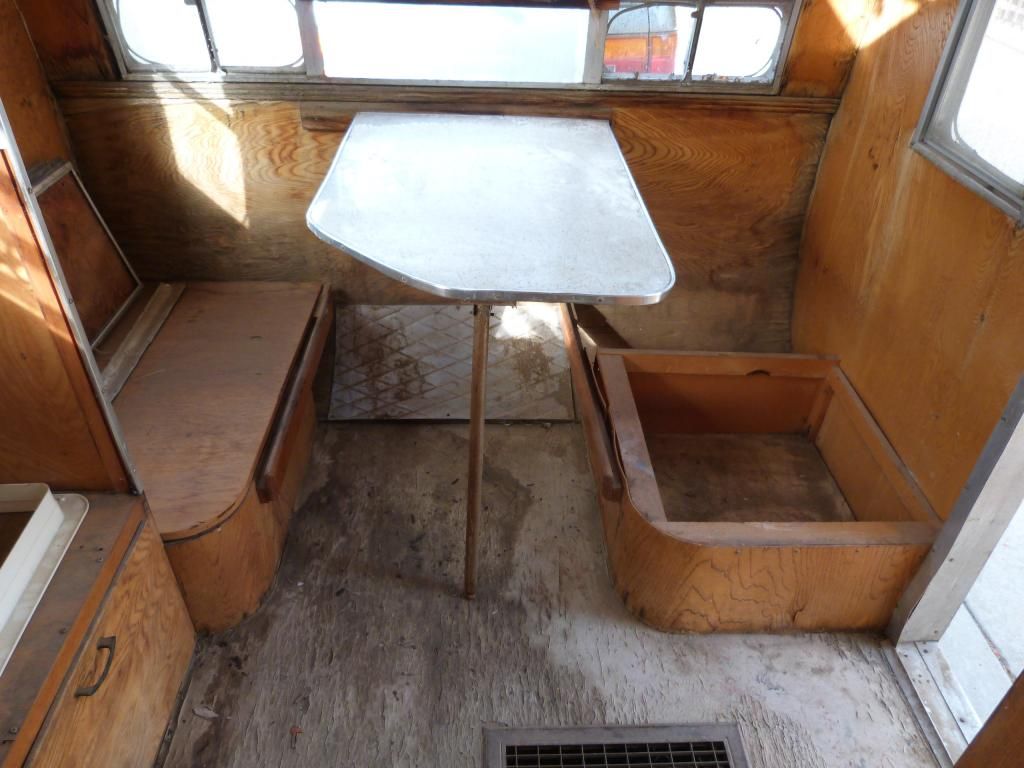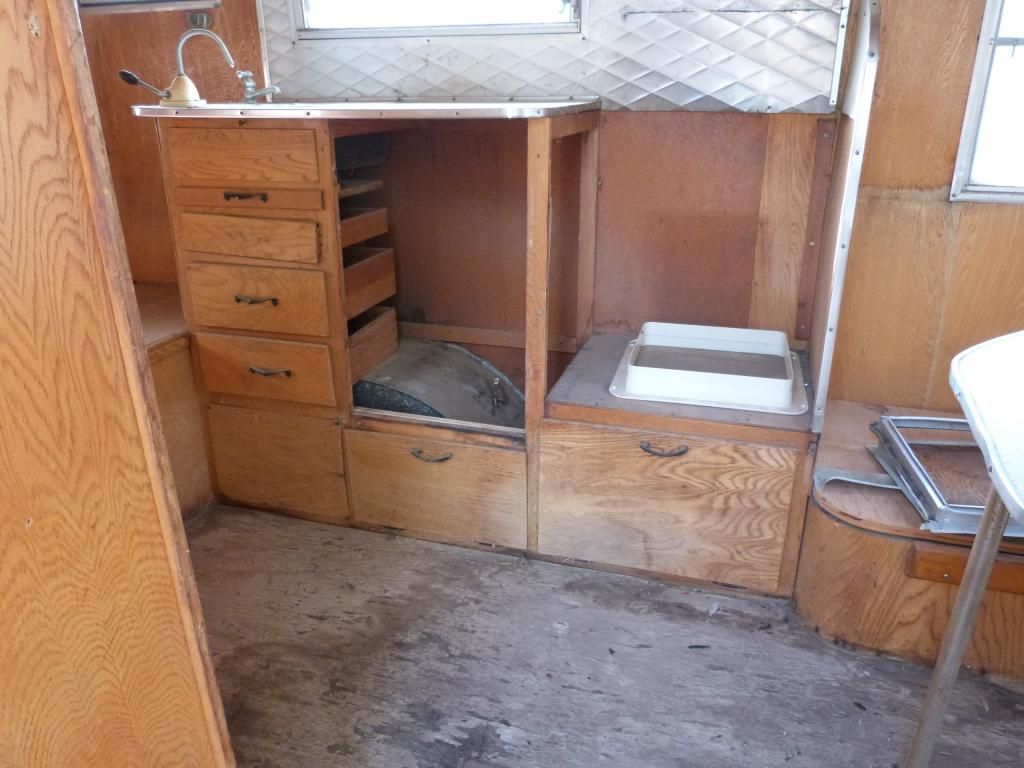 The linoleum was removed as seen below.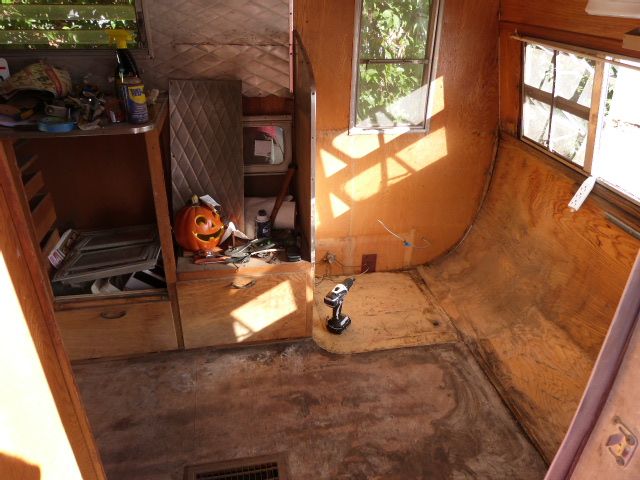 I then bought a remnant of carpeting for $20 bucks, made a templet and cut carpet to fit inside.


This is a temporary floor cover.


I have since used steel wool to remove most of the rust on the table support pole.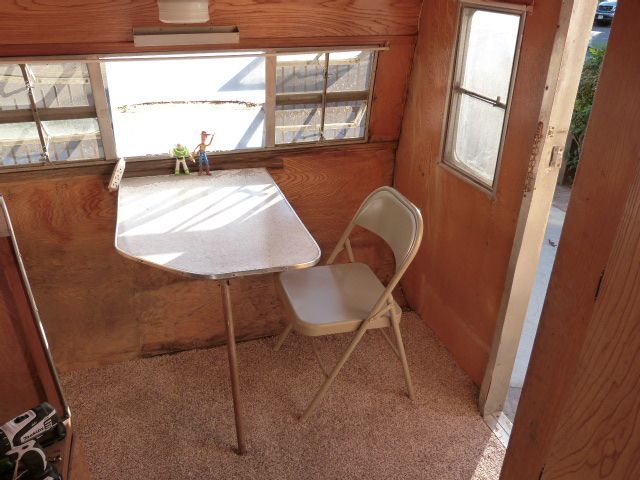 Guess who lives in Andy? - Get ready SusieQ

In addition, I have removed a homemade rear lightbar from the frame that was not working. I also removed most of the paint that covered the window frames. Then this week, I have removed the J-rails, removed part of the doorway, pulled the front lower skin, curbside front skin and I am currently working on pulling the street side front skin.

Someone has been "here" before. Nearly all the butyl putty is still grey and sticky anywhere I have been.

Moving to the outside:
Here, the front window assembly has been removed to allow pulling the front skin.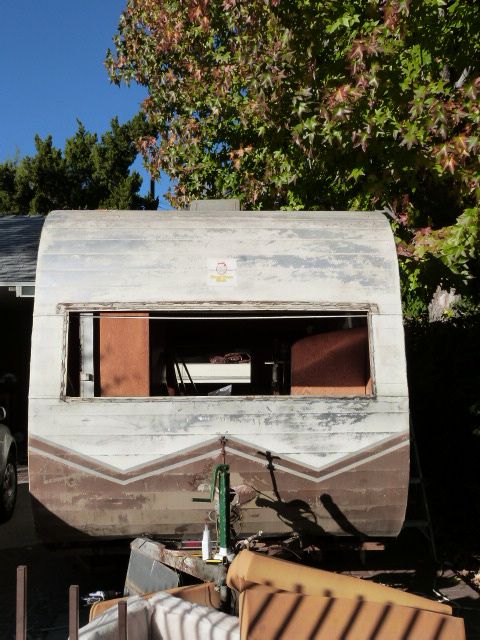 Some issues have arisen:
Front cross member of the frame sags about ¾" on both sides. Someone welded at the point where the cross member starts to sag. It appears there is no cracked frame, just the sag. The tongue is elevated and may have dropped at some point, but he tows just fine.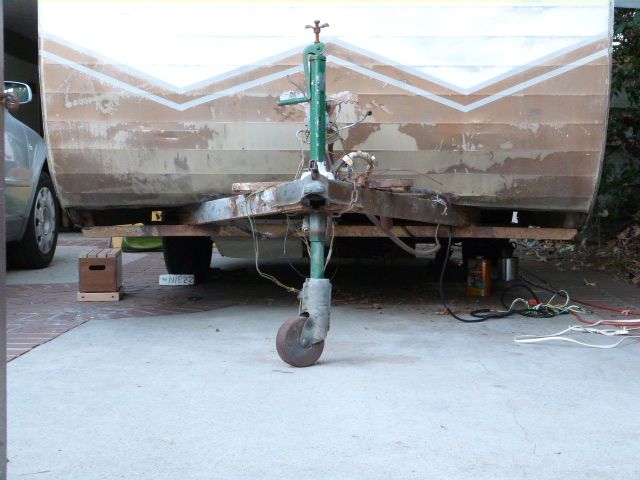 It looks like standard dry rot on the skirt boards so far. The streetside wall has a bulge in it and the kitchenette is listing outward since it's attached to the streetside wall.
Below is the curbside skirt lifted showing rot.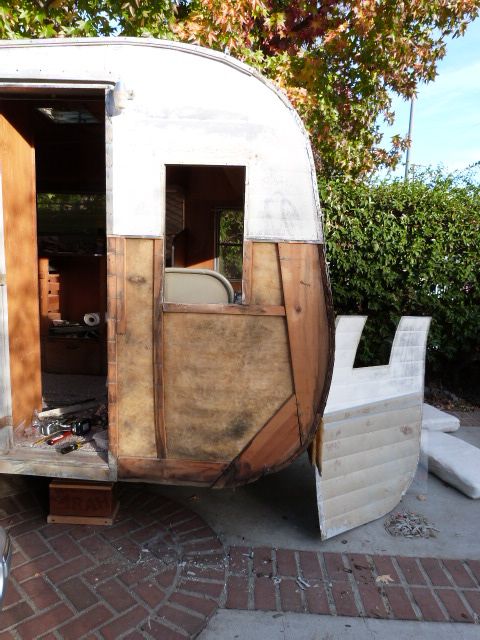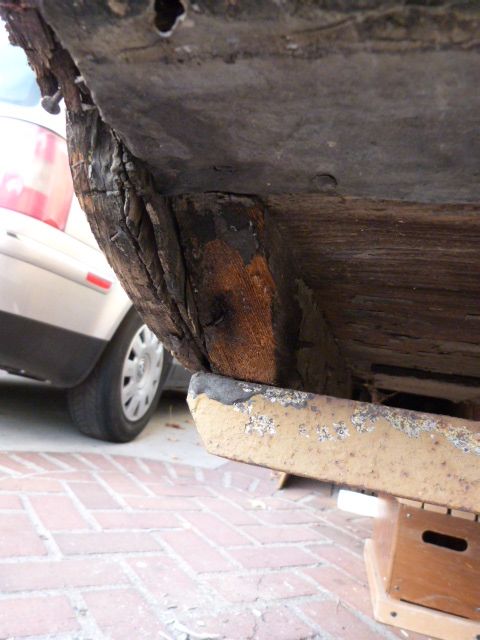 Kerfing rotting away -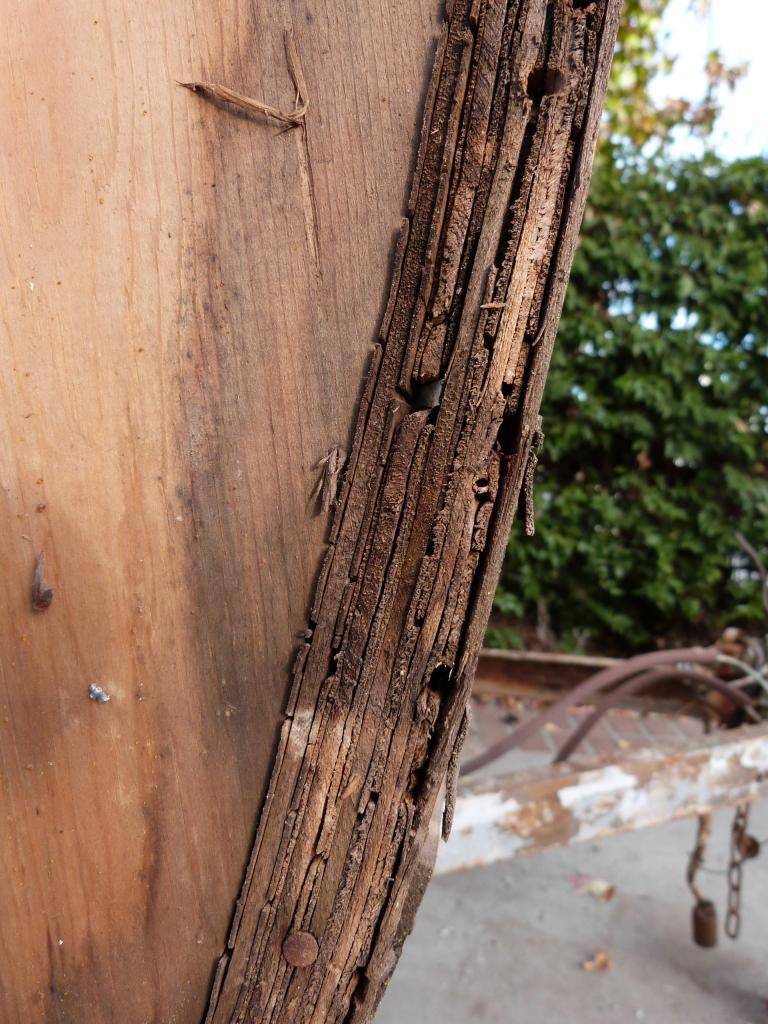 Street side rot below.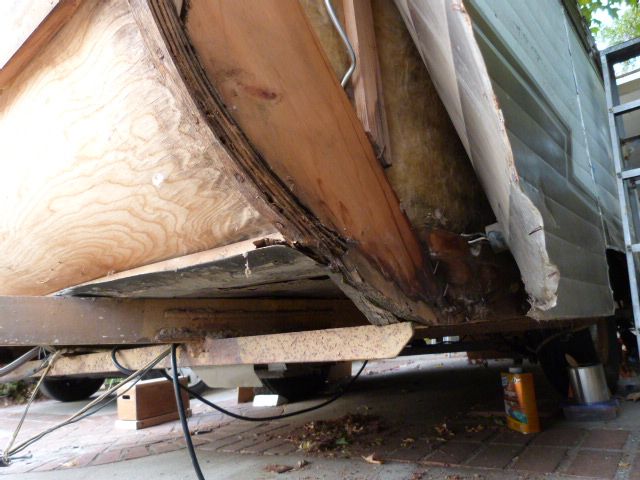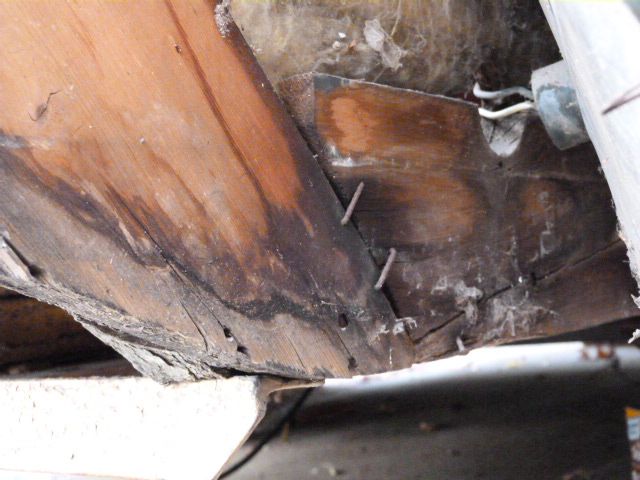 That's about it for now.


Rod