Post by theresa on Aug 3, 2016 17:55:03 GMT -8
So, I guess I've made enough "progress" in recent weeks that I'm hopeful I may someday see my camper in a completed state. As such, I decided it was time for my own "project" thread. I brought Lola home two years ago, then quickly realized that there was no way I'd complete it before the Maine winter came. She would need a complete, frame off, ground up, replace every panel restoration. And at the time, we didn't have a place under cover to restore her. So, I worked on a few little projects, stripping paint from the skins, stripping paint from cabinets, purchasing necessary supplies, and that fall we began constructing a 30' x 40' 3-bay garage, with one of the bays dedicated to Lola. As most projects go, the garage took much longer and ate up much more of my budget than expected, and as my laborers were my brother and son, with free labor, you get it when you get it, not necessarily when you want it. SO, the garage build was finally finished, but without heat and adequate electricity for the first full summer ( last summer ) progress on Lola was still very minimal. We got her in the garage, got all the skins off (except the roof), got the appliances out, got some menial tasks completed, but no real work. So, this summer I decided I better speed up the progress. In May I got all of the windows out, apart, new seals, repaired glass, buffed and polished aluminum, etc. Still, Lola was shoved in a corner of the garage, with lots of "stuff" piled in around her. The past few weeks we've been working at getting the garage organized and making room for the walls to come down. SO, that's where I am currently.... I have some framing replaced and am very near to laying down the first wall. My current hurdle is removing the fan from the roof. As per usual, the PO gooped it with layer after layer of silicone. So, I'll try again tomorrow. For now, here are some photos of the slow progress.
Lola on my first visit before bringing her home: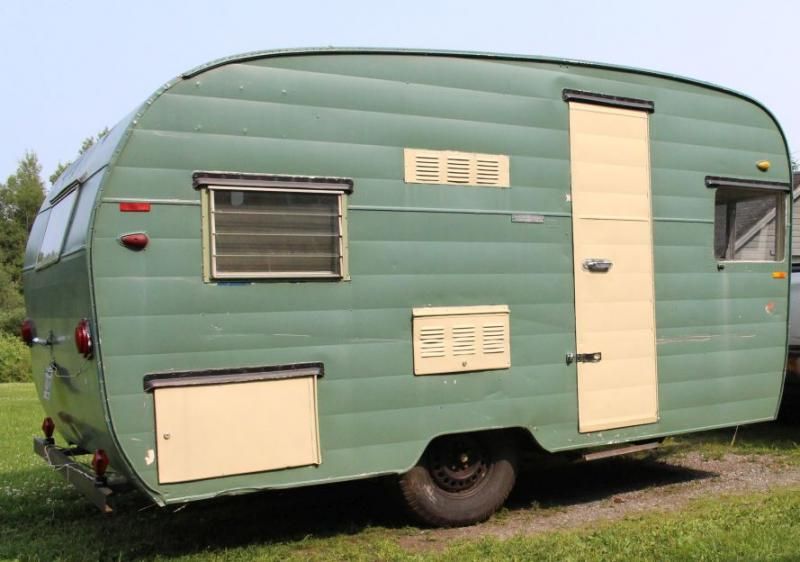 The lovely painted interior, and PO's "fixes" and modifications: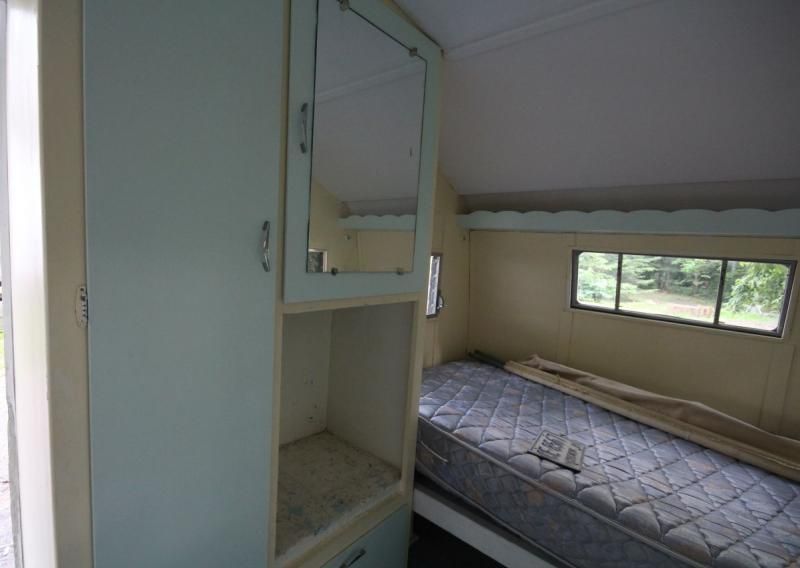 Interior dinette view: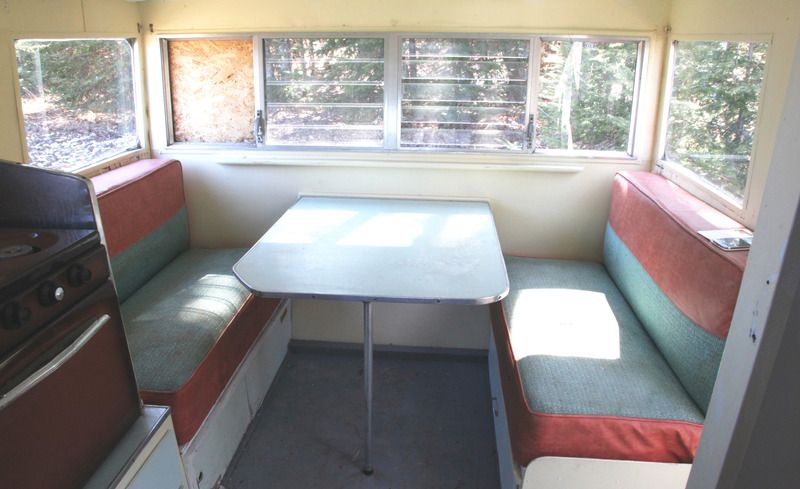 Discovering just how deep the damage goes: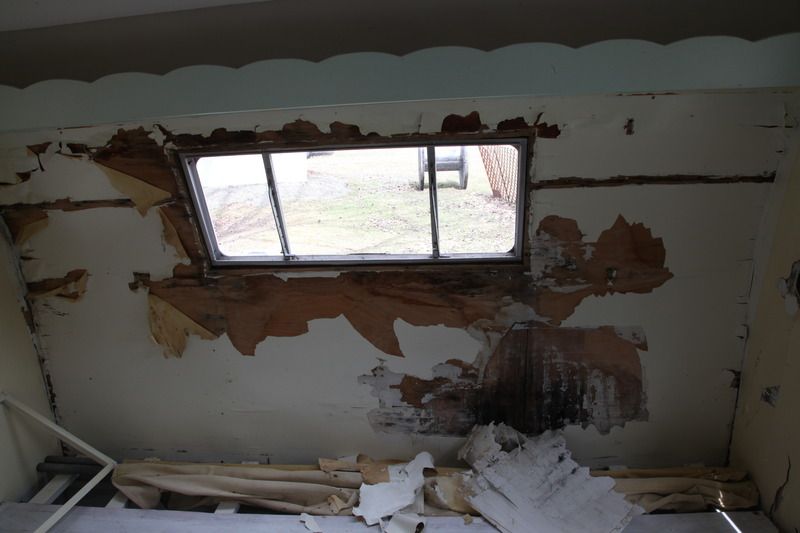 Lola's first gets to live inside the garage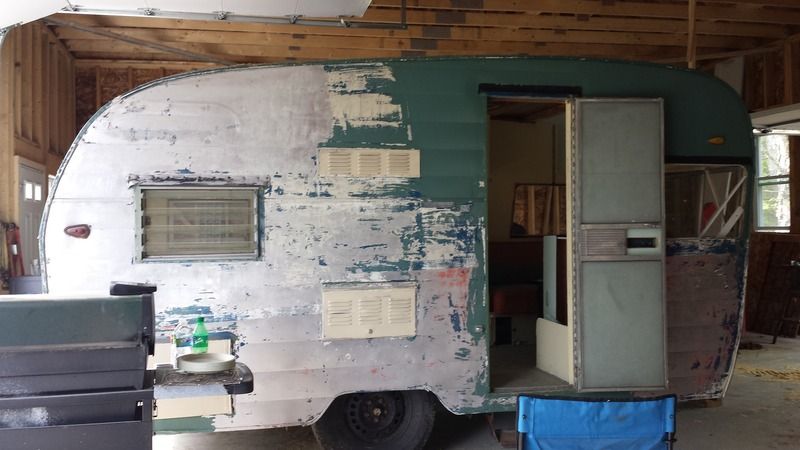 Removing skins and accessing the inside: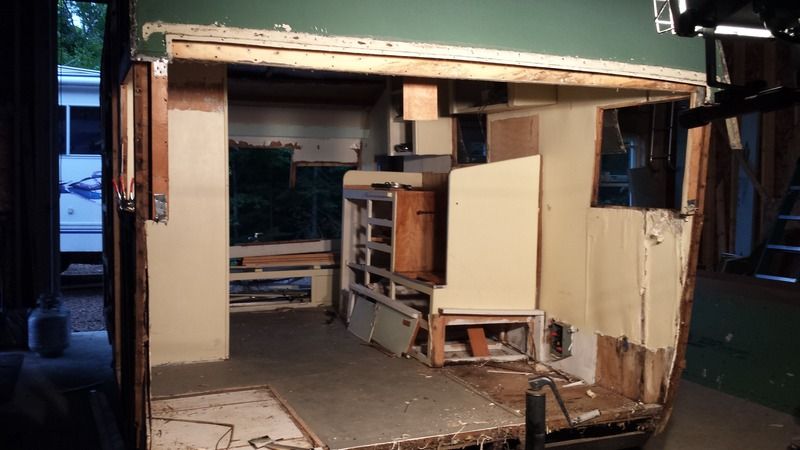 Leveled, on stands and ready to start taking it down to the frame: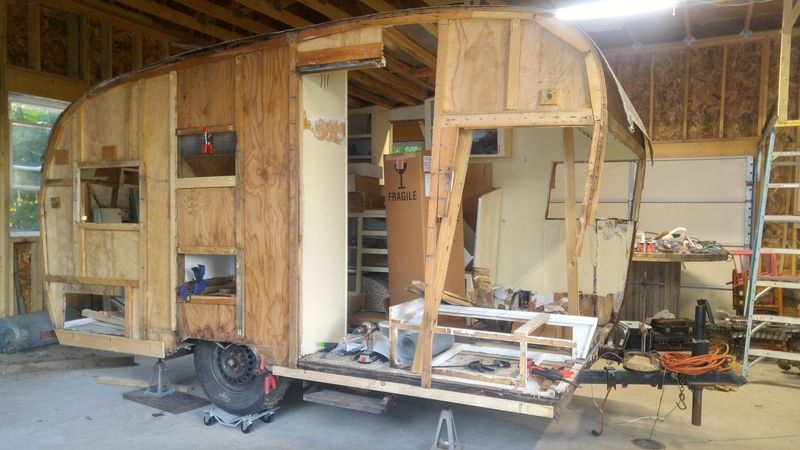 Dinette cushions finished in near original colors: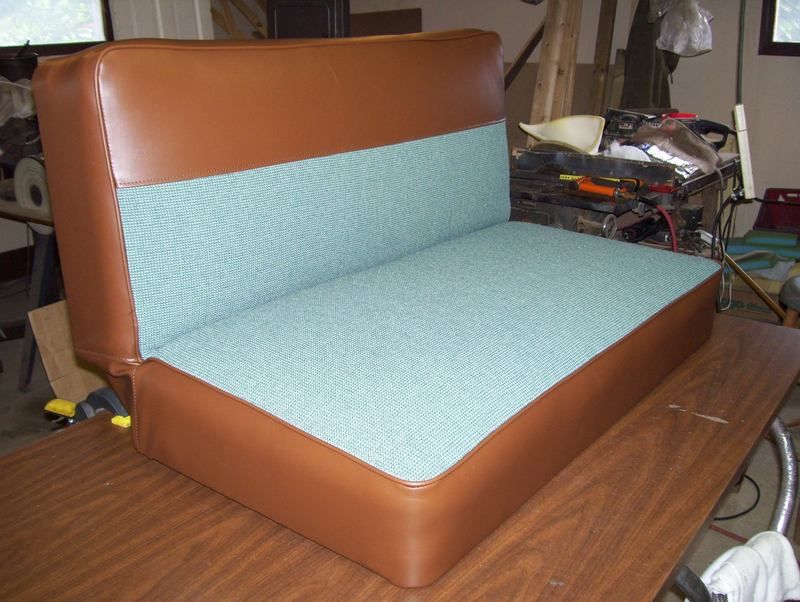 One of several windows being refurbished: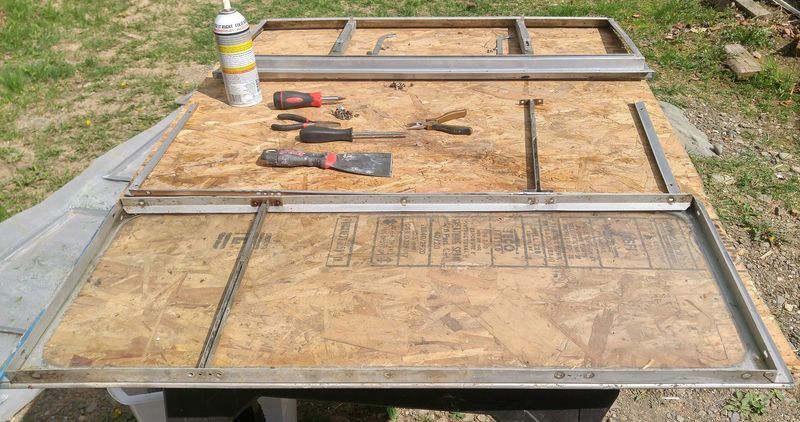 Scraping goop and silicone from around the vent trying to get the screws out:
Sorry to all of you who've seen these photos all before scattered throughout other threads over the past 2 years. This will hopefully be where I can continue to chronicle my slow but steady progress. My husband has proclaimed that we will need the garage space back by winter, so the push is on!
Save
Save
Save
Save
Save
Save
Save
Save
Save
Save
Save
Save
Save
Save
Save
Save
Save
Save
Save
Save
Save
Save