Post by melloyello on Aug 24, 2013 9:02:11 GMT -8
Hello everyone,
My name is Jerry and I made the jump from the Vintage Shasta Forum a few months ago. I was mostly a lurker over there and probably will be here as well (sorry). I'm the father to four sons and I'm lucky enough to have an awesome wife who happens to be incredibly understanding and patient with my hobbies. I'm a vintage kustom and hot rod lover and own a '54 Ford mild kustom, a '55 Cadillac which is in the rehab process and a '62 Ford Ranchwagon
Just a couple of months ago my wife and I took the plunge and bought our first Shasta. It's a '62 Airflyte and was in pretty darn good condition. Not perfect but pretty decent. I plan to paint it yellow and white this winter and pull it with my Caddy
It was camp ready for the most part and there was a car show in Marshall, MI so we thought we'd break it in.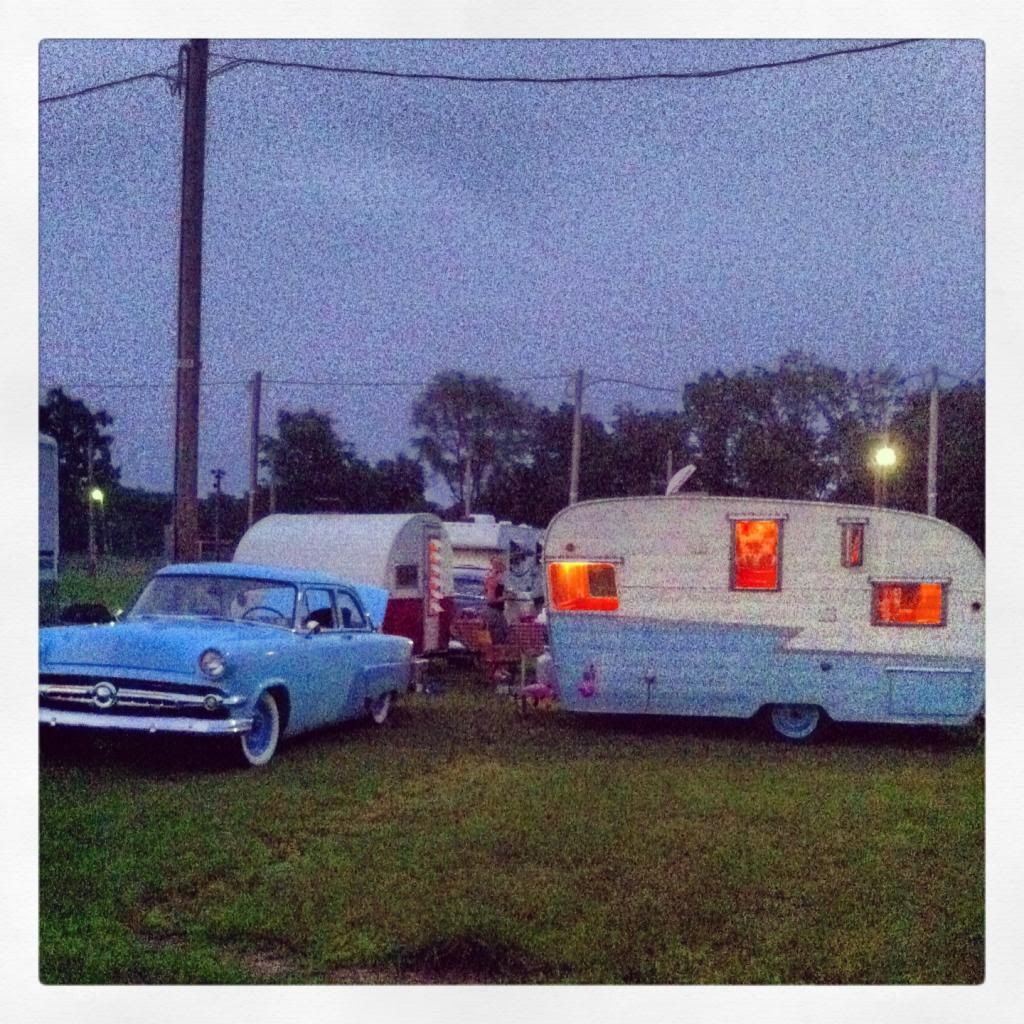 On the way back from the show with my buddy Johnny Bravo with his restored Little Gem!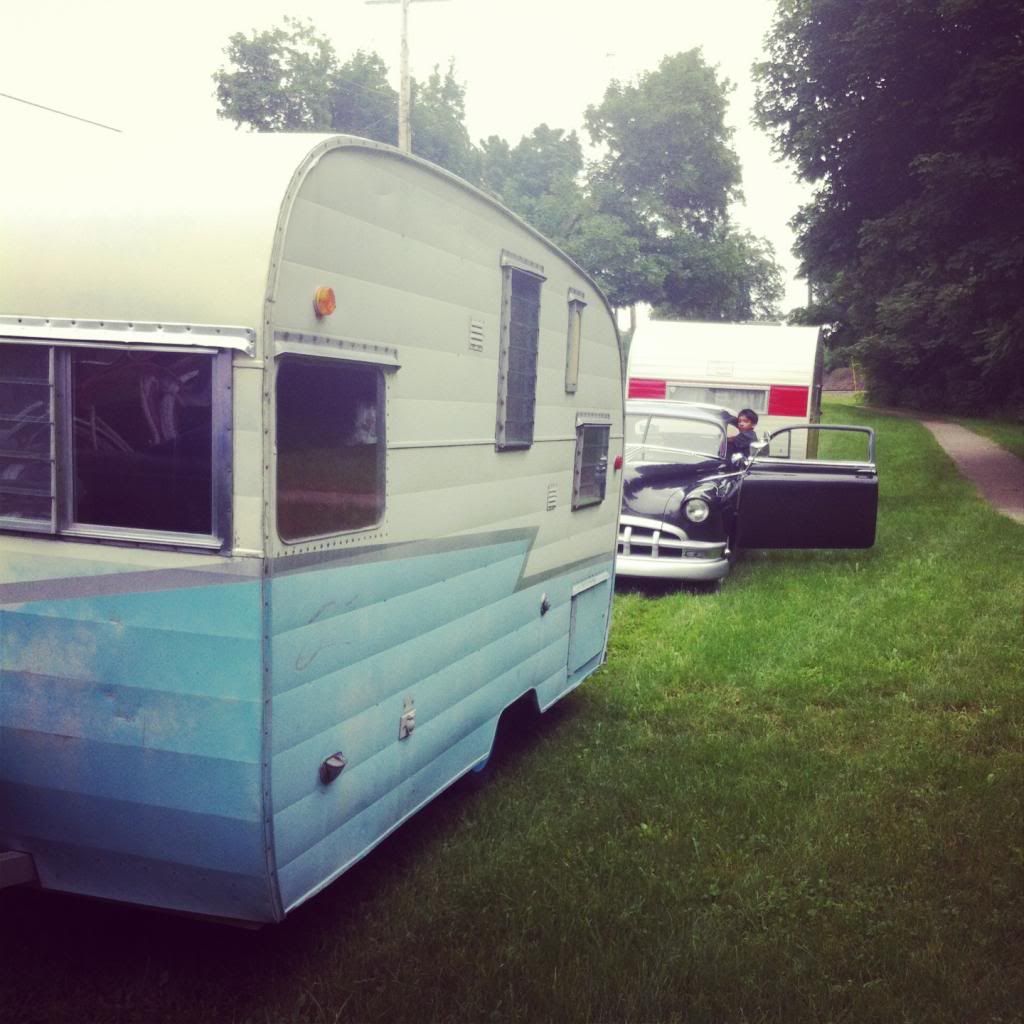 Since then I've replaced a small spot of flooring (I'm sure some of you will say this is wrong and it all has to come out, but nope, it's not).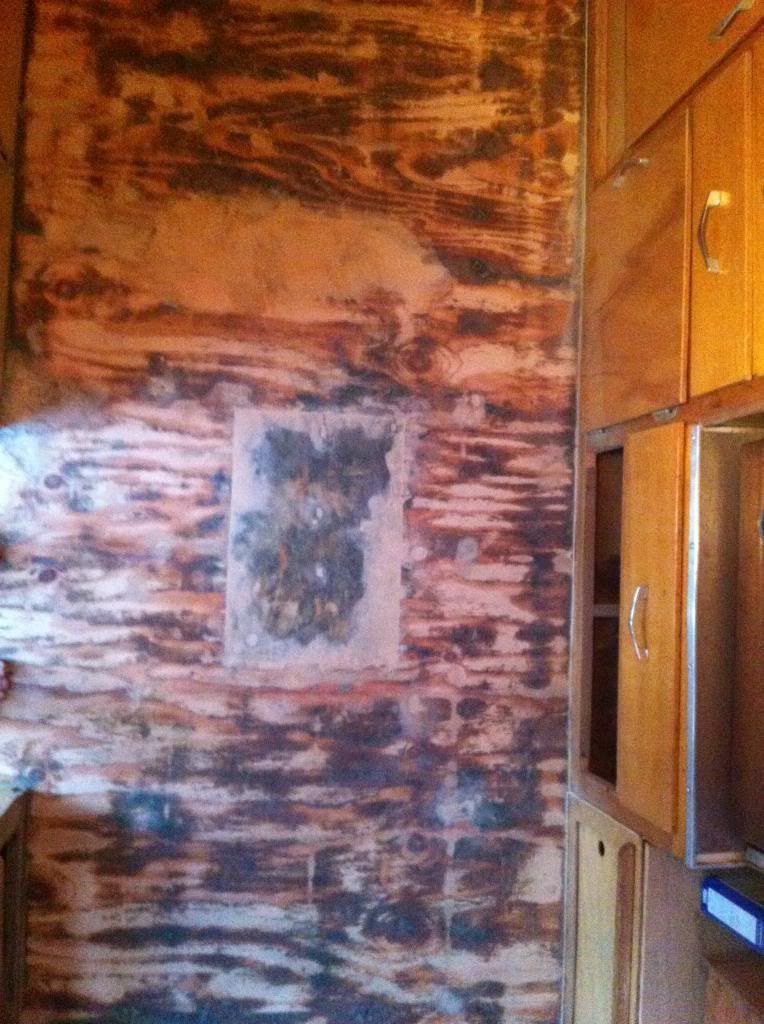 I put down some VCT with youtube help from the Redneck Responder via Mobiltec. It was actually pretty simple but I wanted to keep the original welting so I had to cut each piece perfectly. I was up until four in the morning installing... this is before stain sealer and five coats of wax.
I replaced the counter and table top Formica with a more original look. I lucked out and found some early stuff at the Restore shop on the cheap (or on the inexpensive 'cuse it was heavy quality stuff!). I'm geussing someone replaced that in the 80's because the camper deffinitely had that 80's vibe. I guess I didn't take any pics of the transformation but you'll see it in pics coming up!
The original seats were missing and in their place were a few rectangles of foam and terrible maroon fabric. Fortunately for me, my sister-in-laws brother does upholstry and set me up pretty dang well. No curtains yet but another car show to hit so we were camping once again.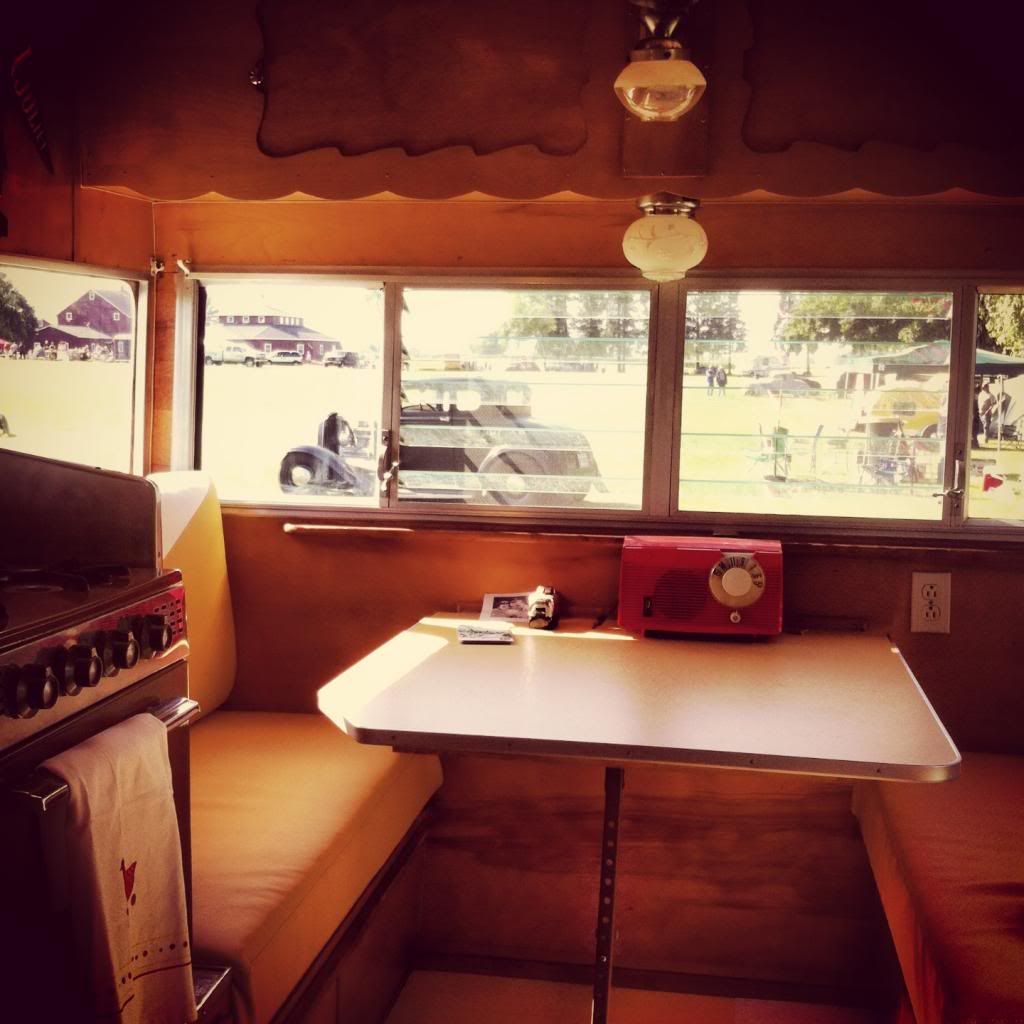 A couple of days later and my mother-in-law had some curtains for us! thanks Mom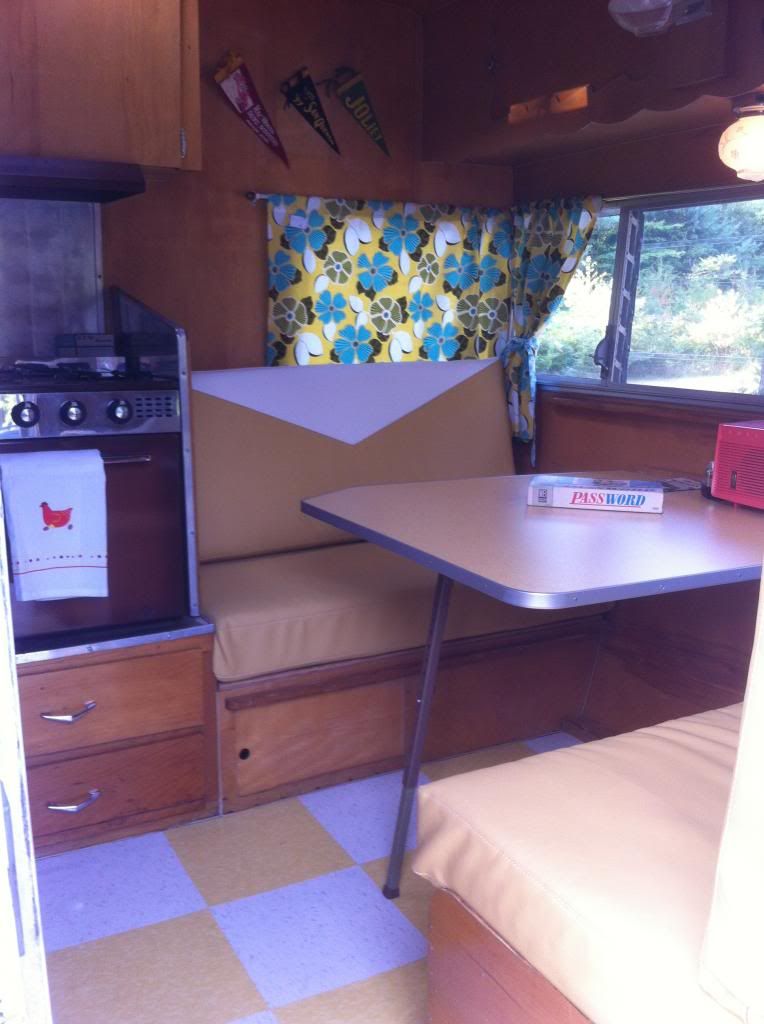 A night shot.
Well we still "NEED" wings and a magazine rack and I'm always looking for something, ALWAYS!
I've had my eye on a deluxe with wings here locally for over a year and yesterday the timing was right. While we were out garage saleing (is that a word?), we drove by and the owner was out mowing his jungle. Finally made contact with him! Closed a deal and the camper was at my house by the afternoon. I might be poor but I'm Shasta rich!!!
It's kind of a reck but has some really good parts. The PO had a bunch of walnut trees, kids who don't shut doors behind them, rodents and farel cats. It was disgusting but we cleaned it out yesterday, well most of it. It was filled with walnuts as some critters were using it as luxury suite. Filled with walnuts, even the drawers... I can't believe my wife was digging in to this, she's kinda girlie.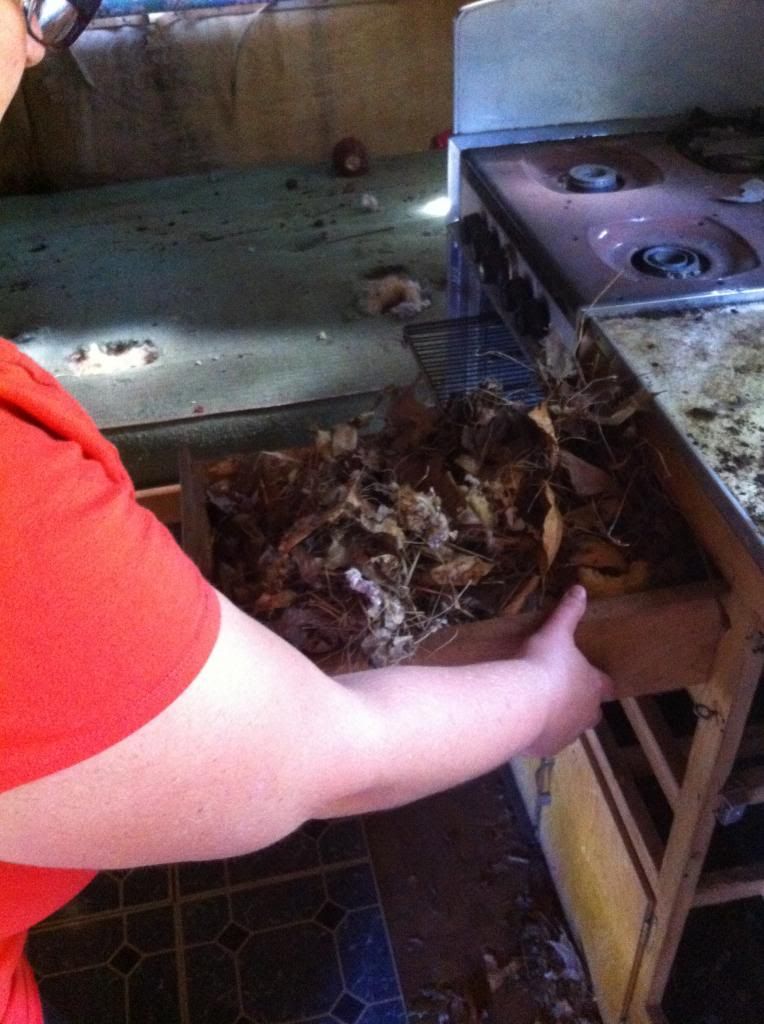 It has the original dinette table and cushions which I wish I had for my airflyte, wings, magazine rack, rear mattress and cushions and stove. The outside emblems are in great shape and all the v drawer pulls are there. I bought for parts but my wife seems to think we should start a build. I think she's aquired the bug!
Hope you enjoy the pics and story!