Post by jonklapel on Jun 29, 2021 22:42:54 GMT -8
We have a 1964 Shasta Model Twenty (we think) and I'm at the stage of checking out the axle and brakes as well as getting new tires. According to the original Shasta brochure, it had "700 x 15, 8 ply first line truck tires with truck wheels". I've found that size to be hard to find, especially for our trailer's weight, so I'm thinking of switching to ST 225/75r15 tires. First question, does switching to this size wheel make sense? These aren't quite as tall as the originals but are a little over an inch wider (they should still have plenty of clearance in the wheel well). However, the original tires were already hard to put on and take off over the hub. So, to compensate for the wider width, I'm thinking of moving the axle underneath the springs rather than on top.
My hesitation with moving the axle is that I would have to drill new holes in the top of the axle for the bolt through the springs to sit in. That hole would be a 1/2" wide in the square 1-3/4" axle, which seems like it would weaken the axle quite a bit since there is already the existing hole in the bottom of the axle at that location. I thought the axle was a hollow tube, but when I removed the spring from the axle this evening, I found that the existing hole in the axle does not go into the hollow of the axle. Instead it almost looks like the axle is solid, or at least it is a really thick tube. So, second question, do you think drilling the new hole would weaken the axle too much?
I also noticed that the axle spindles have some discoloration, including some blue in spots where it must have gotten hot at some point. The spindles are still very smooth and the PO repacked the bearings so those are practically brand new. The pictures below show the discoloration on the spindles. Is it still safe to use this axle with the discolored spindles?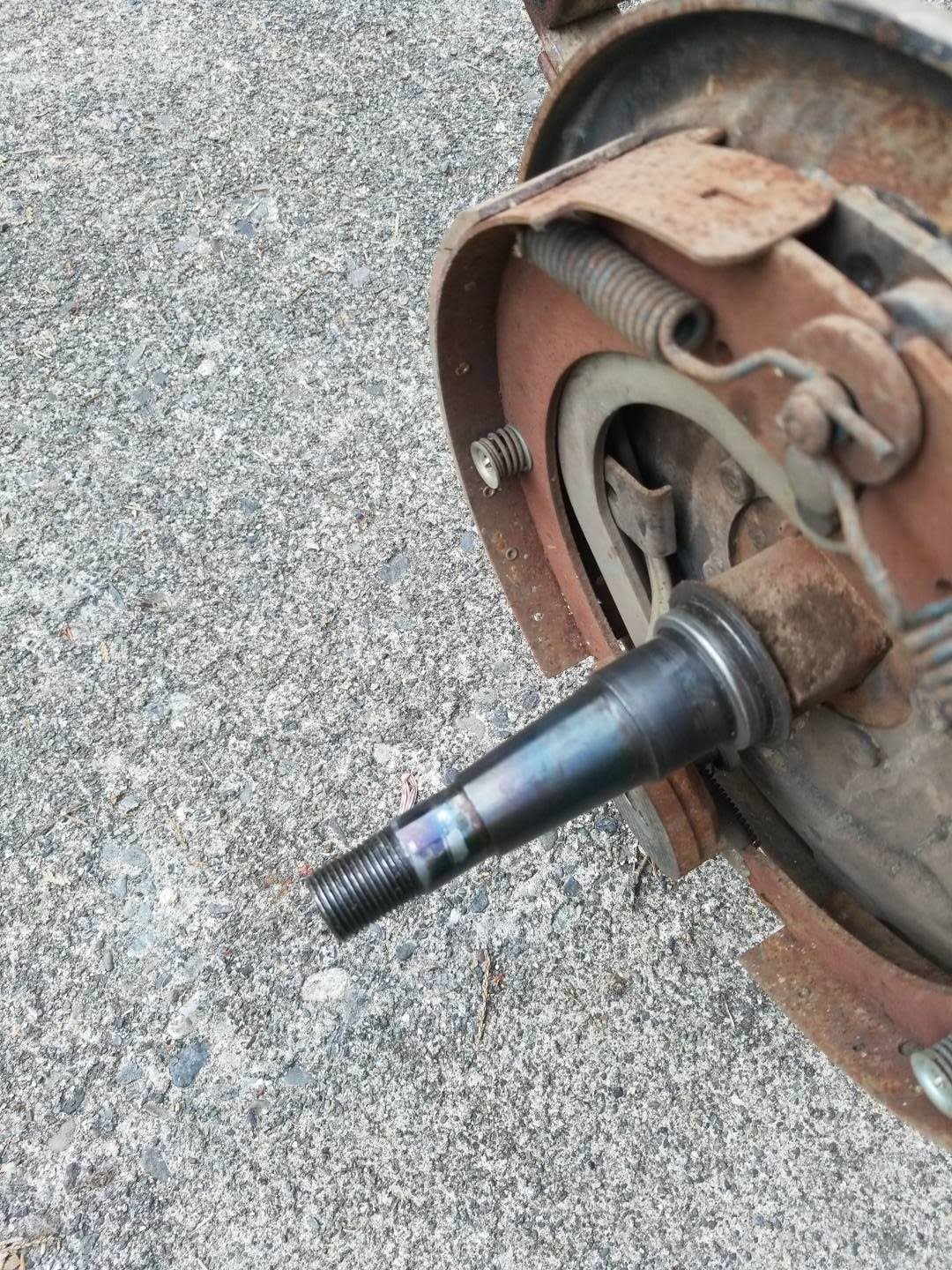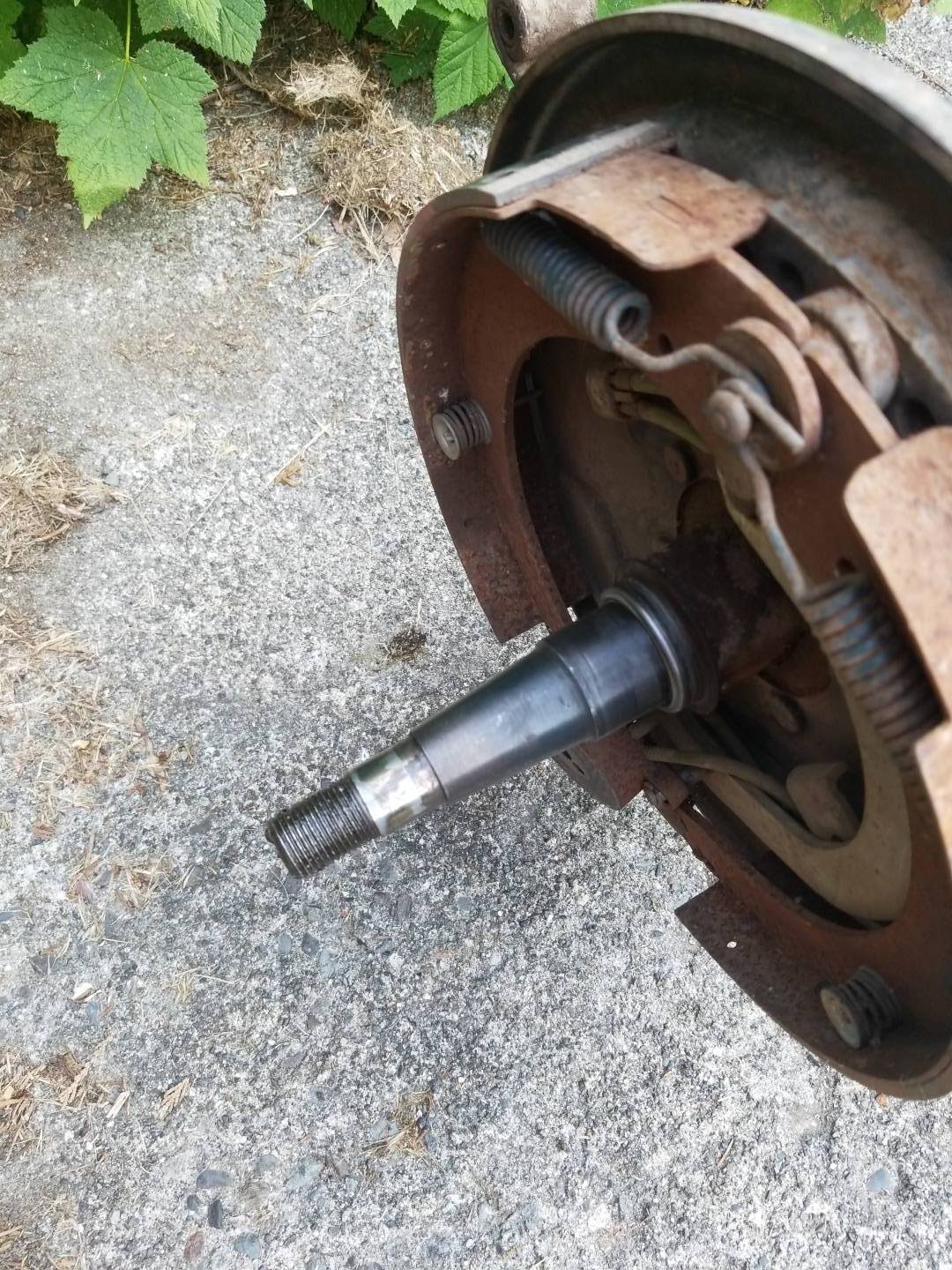 Finally, the original brakes are still on the axle. When we picked up the trailer, the wires to the brakes had been cut, so I don't think they've seen much use. I used a 12v battery and was able to confirm that they do indeed work though. However, I have noticed that something seems to be rubbing slightly inside the hub as the wheel goes round. The wheel spins fairly freely but I can hear what almost sounds like maybe the brakes hit at certain points on the drums. It could be that I need to just adjust the brakes a bit, but I'm not quite sure yet. But would you all recommend keeping the original brakes or swapping them out with something more modern?